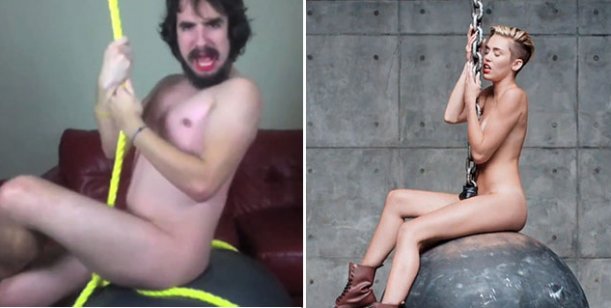 Keeping Pranksters at bay in Chatroulette
Chatroulette has been a boon for lonely people to connect with various people around the globe. Chat has been taken to the next level by enabling people to interact with video facility. One can get to meet people randomly and connect without any ties.
As with anything good there is another annoying side of the coin too. Pranksters are at large in chatroulette and there are measures to curb it.
What kind of pranks do people play?
There are pranks of different genres to put it decently. The two most common kinds of pranks that people play on a large scale are, one, killing themselves and two, nudity and obscenity. These pranks generally throw people off guard and tend to create panic or embarrassment.
The other kind of prank that people play is to generate fake webcams and display videos that are offensive and watch peoples' reactions. These pranks may be of celebrities chatting or other sensational videos.
Most pranks involve sex and other obscene activities. They tend to capture the reactions of the people and openly embarrass them by uploading these videos to popular websites.
How can people escape pranks?
When they are connected to a person who appears to be playing a prank, it is best to stay away and switch to the next person to be connected. If the content broadcasted is offensive, make sure to report such users. They will be taken action against and be cordoned off.
There are algorithms and manual attempts to identify the offensive content being sent across the site. The excessive skin revelation is detected by the algorithms. This has been done by employing a huge effort of taking samples from lots of broadcasts and analysing from them. Periodically the videos are manually scanned and the videos are analysed. The users resorting to such activities are effectively banned.
What are the measures taken?
Earlier, at the beginning, the website was open to all and no registration was required. Now with all these problems, the website has mandated verification and registration processes. SMS codes are sent to mobile numbers. These should be valid and keyed so that the user is legitimate.
If 3 or more users report abuse on a user, the user is banned from the website for some time. They can come back for proper use. The process requires adherence to age and other factors.
Here we offer unrestricted proper services
Our users just chat. We do not restrict the users with formalities to be completed. Our notion is that when someone wants to simply kill time and hang out, they should not be put through unnecessary procedures. This will ward them off from using the service.
Our users simply chat and if found playing a prank or reported, will be banned. This is a safety measure that we offer for our users and give them the ideal environment to just hang out and chat. The intention of chatting with someone random at any given time and without formalities would definitely be appealing!
Enjoy Free Random Chat on Sites like Omegle